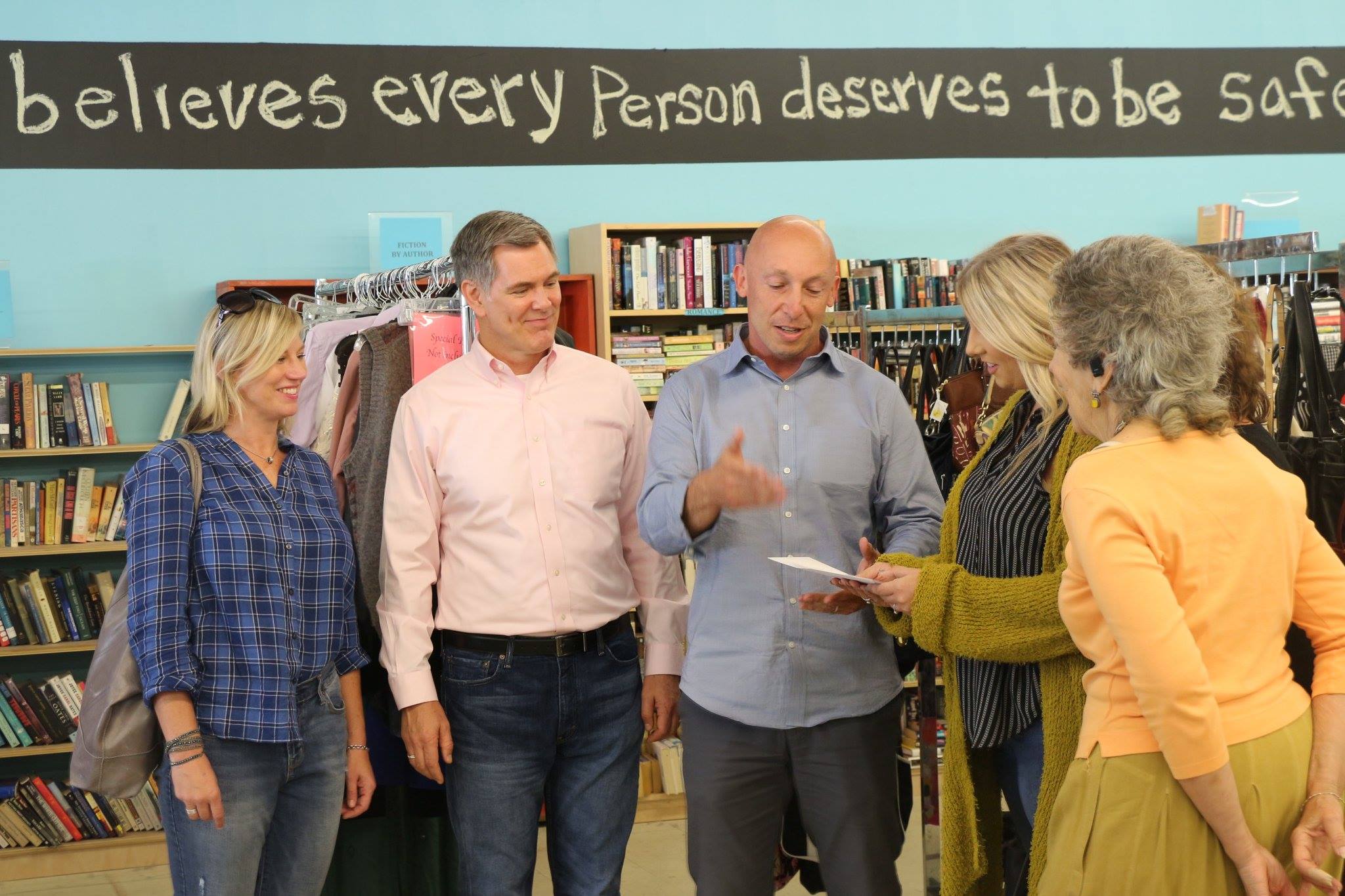 There can only be one FIRST and today is that day for TEAM REIGN and Give Back Real Estate here in Athens, Georgia! We had our first company closing transaction with the sale of a home for Jill and Tom Reichert and on behalf of the Reichert family, Give Back Real Estate and Team Reign donated $2,300 to Project Safe! After our closing we all met with some of the wonderful staff and former mayor Gwen Ingram O'Looney for a check presentation at the Project Safe Thrift Store on Hawthorne Avenue. They are doing amazing work at Project Safe and you can learn how you can get involved to help them end domestic abuse by checking out their link :
About Us
Thank you for the opportunity Tom and Jill, and thank you Project Safe for doing what you do for our community !
Wherever you are…Give Back…Dream Big…Change Your World!