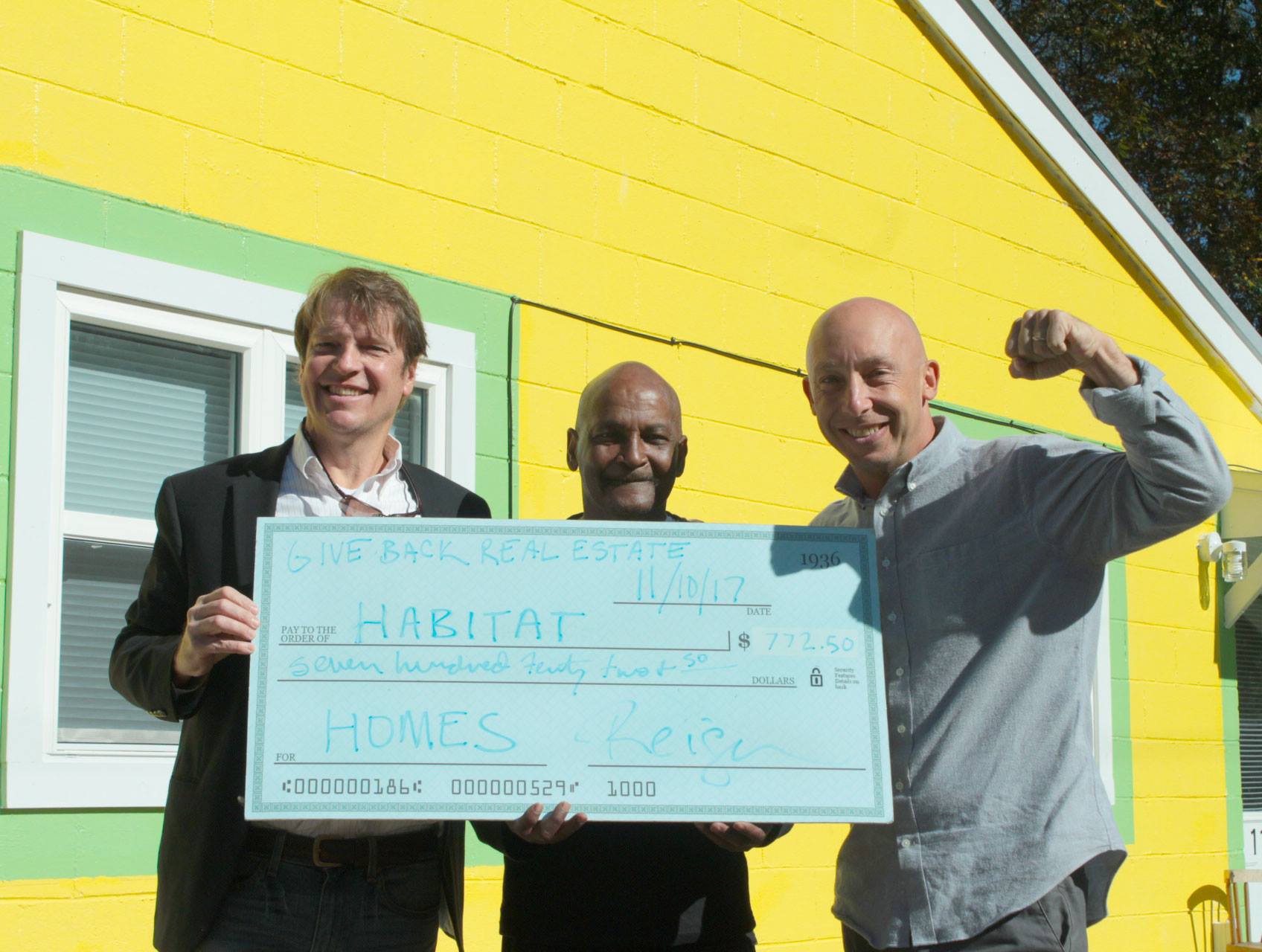 Last Friday on Veteran's Day, Give Back Real Estate donated a $772 check in honor of the Blanton Family to Habitat for Humanity here in Athens. Spencer Frye explained to us that one of their new initiatives is to find affordable housing for veterans and the gentleman here in the middle (Ray) is a former marine living in a Habitat for Humanity renovated home. The motto at Habitat is "A hand up and not a hand out."

Check out all the cool things they're doing at https://www.athenshabitat.com/about/
Give Back…wherever you are…change your world!